I'm back with more cryptocurrency investment updates. Bitconnect has been giving a very good interest for me. It's Day 26 and I'm expecting a 26 days average of 1.22% in daily interest.
From the first venture, I wanted to do high risk investments. Be careful what you wish for, I found a lot more than just Bitconnect. Most of them offering 3.6%-15% daily interests. This screams scam to me.
As it turns out, most of the crypto folks on Youtube says that for high yield returns, get in and get out quick. This means, as long as the website is less than 30 days old it's reasonably ok. When it's more than 30 days, there's a higher chance of them not paying out.
---
Lucky me then, I found out about Microhash (referral link) when they were 26 days old. I put in $257 there with a daily return expected at $28.2. It will take 10 days to recover the principal.

Another one I found was Bitlake (referral link). They offer the same thing as Microhash. So I jumped in and put $50 to see how it goes.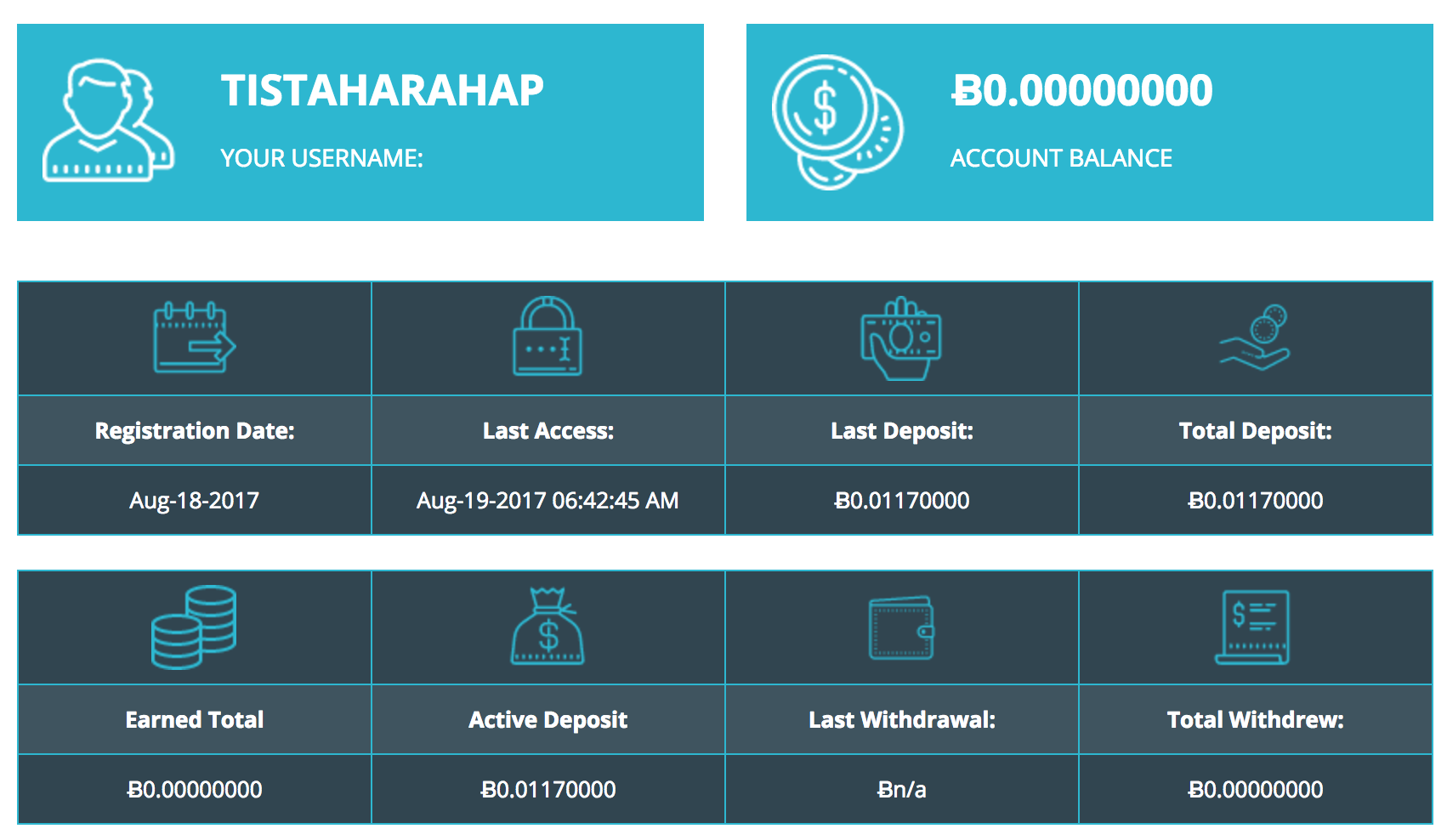 Last but not least is the youngest of all, just a few days operational. It's called Thunderbit (referral link). Exactly the same scheme as the others but less investors are in it for now. I haven't made any deposits yet. Planning to make some from my profits in Bitconnect and Microhash.
---
I'm investing in more programs so I figured I need to track how each one is performing. Ended up creating a Google Spreadsheet to keep track. You are free to view it and see how the investments are returning. The link is below.
https://docs.google.com/spreadsheets/d/1QbOdNIaAhBakkmFKj8NzmD8hOgKNnCS_kc7rTMEft8g/edit?usp=sharing
Cheers!
19 August 2017 by Batista Harahap