Monday, 6th April 2015 marked full time commitments of the 3 cofounders of Coral. It's great to back building a startup, I guess this has been coming for a while, didn't thought it'll happen this soon. But it did.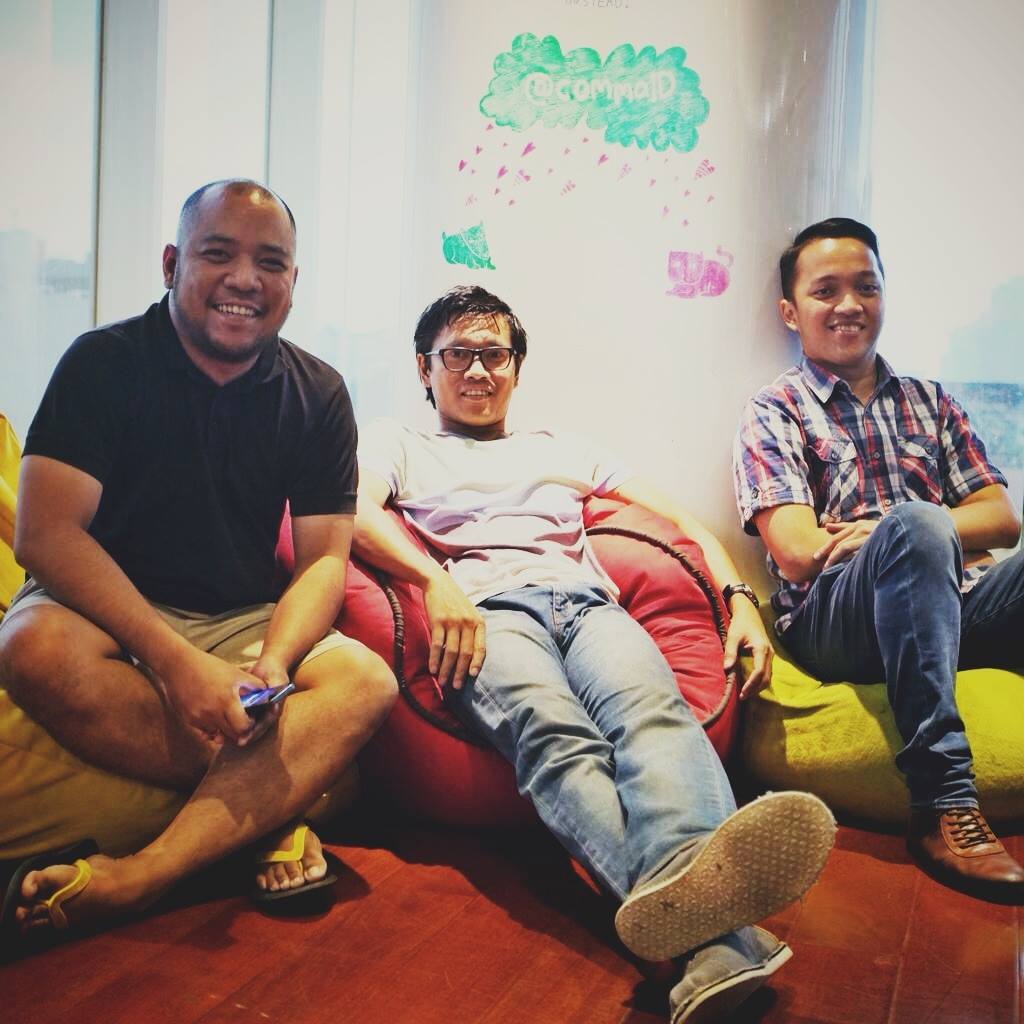 That's us:
Andrias Fendri - Twitter
Dharma Utomo - Twitter
Batista Harahap
Happy to be building Coral at Comma ID. The energy here for any startup is refreshing to say the least.
---
What gets me even more empowered is that I'm building this with 2 of the best people in their respective domains. I am privileged and super happy to be able to work on Coral with the other cofounders. This is the second organic product we're building.
Stay tuned, we're racing to first release soon this month. Cheers!
---